We dropped my sister-in-law off at the airport
yesterday afternoon for her to go back home to Boston...
I am wicked sad that she had to go! The visit was WAY TOO SHORT if you ask me.
Its been a little over a year since we've seen family. Not since our wedding in June of last year.
We had tons of fun, got some great scrapbook shopping and goodies done and ate WAY too much delicious food! I even made my famous coveted Black moons... they are a LOT of work but crowds gather when I make them HAHA... They are my husbands FAVORITE treat though so they go quick!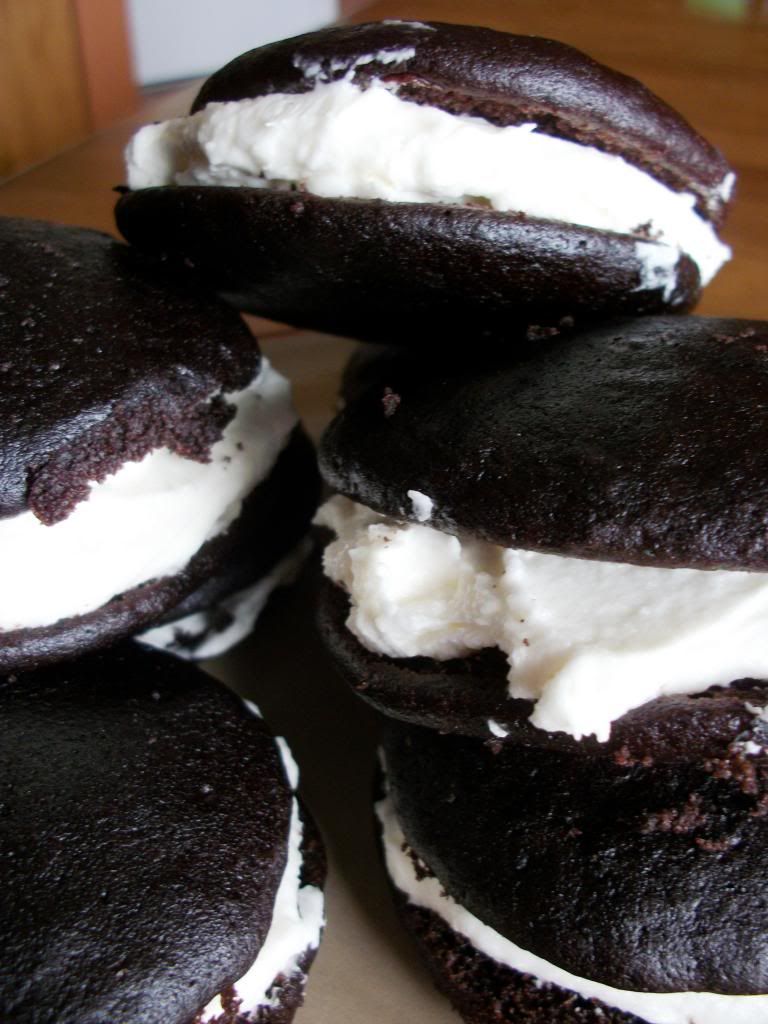 These little beauties are Black Moons!!! Some people call them Whoopie pies... you may know them as that! These were made using my secret recipe handed down through a couple generations...
These are why my husband married me! lol
So... I have a huge amount of scrapping to get done!
I took the week off from working on orders while my SIL was down so its time to get cracking!
Right after Im done on here of course!...and after my second cup of coffee... and second black moon :)
I have started sales on my "A year in cards" packs too and those puppies are pre-selling like hot cakes!
I make them every year and they make the ABSOLUTE best gifts ever!!!
They are a pack of handmade greeting cards consisting of 1ofeach - Valentines, Halloween, Thanksgiving, Christmas, and Birthday/thank you! These make the PERFECT gift for friends, family, co-workers, secret santa, gift baskets, stocking stuffers anything ...you can think of !
Not to mention that I have worlds of fun making them! I will be posting pics of them periodically as I get them done :)
On another note.
I have been applying to a few DT calls lately and am really hoping to make at least one. That would be FANtastic you see because its something that I have wanted to do for quite some time now!
Wish me luck !!!