NOT SO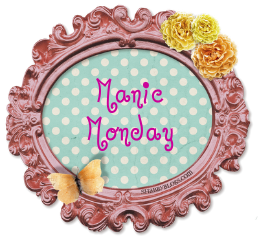 This past weekend was fairly uneventful. Its been raining here most of the time... Why is this
place called the Sunshine state again?
Oh well that just means more time for scrapping and the Hubby :)
Took a drive out to Destin this weekend and went to Michael's.
Their Halloween stuff has begun to creep into the isles!!!
Halloween...its the most wonderful time of the year.
Along with the usual home decor there is all new Martha Stewart scrapping etc. supplies!
There are some really cute things from her this year that I must get my hands on!
Items include but aren't limited to : Boarder punches, stamps, paper pads, fibers, embellies etc!
Along with the various decorations and party supplies.
Take a look at some of the cuteness!
I'll be taking a trip back in a few weeks to stock up!
Don't forget your coupons!
On another note.
Its almost my Mom's birthday! I made her card this weekend, nothing too flashy
or bearing any set of numbers lol. Very nondescript.
LOVE IT ! I made this card using mostly items I won from the
Scrapgrlz Blog
Wednesday Winners.
EVERY WEDNESDAY
Shell has an awesome giveaway. Sometimes is a little something something
and other times its a hugely awesome prize.
A winner (or sometimes even winners!) is drawn every Saturday at random.
Go check it out!
I have lots to get done today! There really needs to be more hours in the day, I swear!
I need to work on layouts for three clients. I also got a card order in over the weekend
and need to have those done within the next week or so. I also have been getting in orders for my
"A year in cards" card packs! I MUST start work on those within the next couple of days.
On top of that craziness I want to make a few fabric flowers and work on ribbon embellie pieces
Gorgeous arent they!?! I need some for a layout and mini book that I have in mind and cant wait to start playing with all of that goodness!
And last but not least!
Another fantastic giveaway that I stumbled upon!
Happy Manic Monday!
Aaaaand Im off!