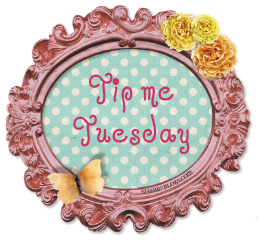 Oh its gonna be a late one here !
(for the next few months)
My dear husband has been moved to the night shift on base and
for the sake of his sleeping I
have made the decision to go on the shift with him!
*GASP!*
It shouldn't be TOO bad, I am a bit of a night
owl myself and tend to putt around long after he goes to bed.
It just means that I will be the
Scrap Bandit of the Night!
Soooo I have a nifty little trick up my sleeve for you all that I am happy to share!
I discovered this about a week ago by chance. I have recently gotten a bridge *shudder*
and there are these little plastic things called "threaders" that you use to help
you floss your toofs.
Well, I was having the hardest time getting a piece of thread through a button on day
for a layout that I was working on and this amazing thought popped into my head.
Use the threaders to get my string through the button.
Eeeek!
It worked like a champ and I have been using this method on SO MANY
things since then! Buttons, ribbon threading, embellishments etc.
Any brand as long as they look like these will do the trick!
Super cheap for a bunch of them and found at Wal-mart.
I have a looong night ahead of me now, time to get the coffee on!