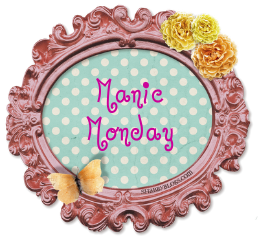 Happy Manic Monday everyone!
I am totally excited because today I have something super fun to share with you all!
Its an awesome BONUS Mojo Monday challenge over at
This MM was created by Bree and it was so fun to do!
Here are the guidelines:
Your challenge is to use some of Bree's favorite things from her project to inspire a card, layout or project of your own.
Here is Bree's project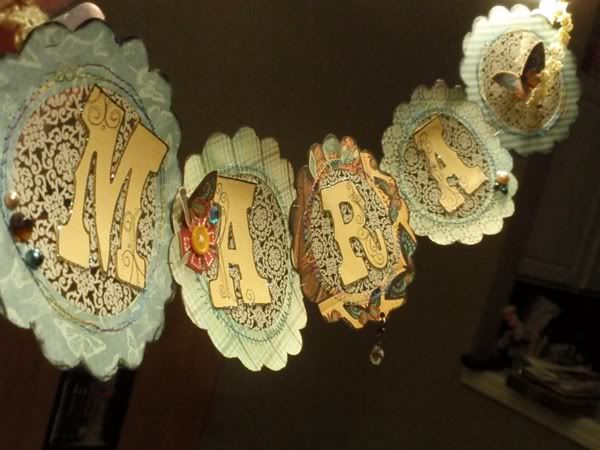 Your project must meet at least TWO of the following:
1.Use the same color scheme as my banner (teal & golden yellow/orange)
2.Use butterflies on your project
3.Create a scallop circle shaped layout, card or project
4.Stitch a circle on your layout or project
5.Use a patterned transparency
6.Distress your project with paint
7.Doodle on your project
How awesome is this challenge!!!!
Here is my take on today's Mojo Monday:

I love love it to pieces!
It is hanging on the wall in my Scrap room and looks perfect.
Thank you Bree for a wonderful MM.
On another completely exciting note.
Tomorrow over at Creative Soup we will be revealing Februarys FREE online class that we are offering!
This class is going to be so much fun, and I know that everyone has worked really hard to
make it interesting, fun, accessable and absolutely
worth your time!
Again for those of you who missed it here is my sneak for the class:
I hope you are all as excited as I am now
and I cant wait to see you over there!